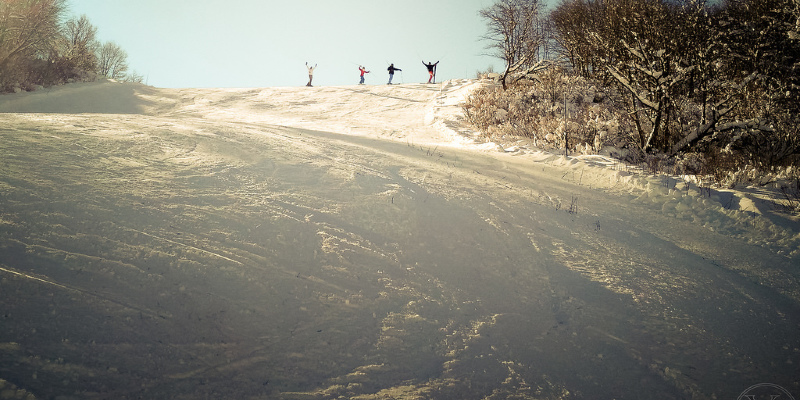 Guest Groups: Chase Away the After-Holiday Blues
Guest Groups: Chase Away the After-Holiday Blues
I know, most of us visit January and February looming ahead after the holidays and start to panic a little with spring nowhere in sight. Why don't you bring some of the cheer of the months past with you and straight into the new calendar year? Just because it is cold and snowy doesn't mean it can't be fun. Hope you enjoy. — Melissa from Melissa Loves
Terrain
Mophead Hydrangea – $68
This is some thing to remind yourself that spring is coming, it will not always be cold and snowy. Bring some greenery and freshness indoors while the exterior slumbers.
Plümo
Kiba Elephant – EUR 39
This sweet and incredibly festive little man has so much going for him: color, charm along with a whole lot of character. He's guaranteed to brighten any mood!
Macy's
Alessandra Gold 5 Piece Place Setting – $145
If the day is dull, eating with those gold beauties would cheer you! If the price doesn't fit your wallet, then you can frequently find classic places for hardly any online or in flea markets.
Utility Canvas
Orange Thistle Printed Quilted Throw – $145
Though it'll be cold, you can pretend you are keeping warm under a palette of spring flowers with this gorgeous quilt.
Alora Ambiance
Alora Ambiance. Reed Diffuser, Tre – $90
Something lovely smelling is almost always a surefire way to raise the doldrums and remind you of a time once the grass will be green again.
Izola
Scout Soap Dish – $20
This is just too cute to pass up, and it'll make you grin when you clean up!
Home Decorators Collection
Soleil Round Hemp Rug – $99
This rug is a wonder, and comes in such a great price. It almost looks like the sun below your feet.
Amy Jean Porter
Of Lamb
Amy Jean Porter's lamb print also appears to be heralding spring. With soft pinks and sunflowers, it's like bottled sunshine.
Urban Outfitters
Vintage Floor Lamp – $119
Shed a little light on the topic — it's almost always a great idea when winter is surrounding you or you have to catch up on a really great novel.
Etsy
Mirror Bunting Small Half-Circle Banner Garland by Fluxglass – $48
I adore the whimsical and joyous character of those sweet garland mirrors. They are such a great idea! Send what sun there is all around the area with them.
Anthropologie
Old World Warbler Pillow – $148
I love embroidery, especially when it is fresh and subtle. The pillow, with it's lovely colors and varied textures, would certainly herald spring.
Bailey Doesn't Bark
Spring Candle – $64
The scents of spring are sure to lift your spirits. Bailey Does Not Bark's candle is really simple and lovely; it's a welcome addition to any area.
Hammocks & High Tea
Chevron Drawer Liners – $25
These drawer liners are really stunning, but I also love the notion of utilizing them to line the back of a ho-hum bookshelf. Wouldn't that brighten your day?
Anthropologie
Farmer's Market Basket, Small Square – $14
This is the promise of berry choosing to come. Keep your berries, your jewelry or anything that makes you happy inside them.
Etsy
2012 12 Month Calendar by Leah Duncan – $32
Utilize an attractive and cheery calendar such as Leah Duncan's to keep tabs on if everything will start to get warmer.
Ballard Designs
Beaded Dinnerware – $30
Straightforward but with a great deal of personality, this dinnerware offers a new new palette to start the new year off right. I need these for my home.
Ballard Designs
Mercury Glass Candle Holder – $45
Mercury glass always seems to brighten some space by bouncing the light around the room and making everything sparkle.
Anthropologie
Curvy Chrysanthemum Vase – $28
And you have to have some thing to maintain all the blossoms you are going to bring home! Right? Done.
Next: Rainy Day Reading Spaces