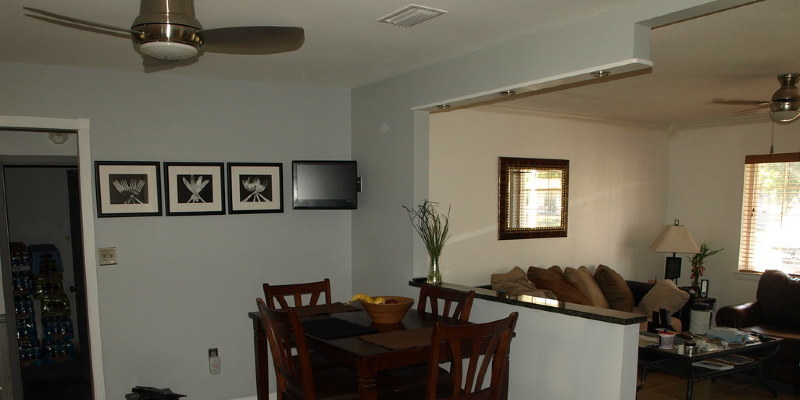 50 Dog Photos Worth a Wag
50 Dog Photos Worth a Wag
We asked for your best pictures of your dogs in design, and the graphics are all still galloping in like unleashed corgis. As of the writing, you have shared over 640 great photos and stories, each one a treasure. Here are 50, the most we can show at the same time. They're your beloved dogs at home, at the job site, in the studio, keeping you safe, becoming in your photo shoots and, even when you must be split, waiting, waiting, waiting for you to return.
What makes a puppy? Two glowing eyes, four legs, a tail, fur and a wet, curious nose? Insert the greatest heart on Earth and you may be getting somewhere.
From Daniel Garzon: "Here is Dexter, our Blue Heeler, accomplice, partner and friend, ensuring I do a great job and then relaxing after all the hard work at the farm in Boyaca, Colombia."
Dexter makes sure Garzon gets the cut.
From Dibooth: "Bruce relaxing in the birdbath during the dog days of last summer."
From DINTIN: "Always makes everything a total mess, but just adorable."
From Chelz0r: "That is Biggie that the bulldog, who enjoys lying on the mattress with his face resting on the window watching other dogs and people walk outside, and eventually falling asleep there!"
From Katie32123: "Maisy takes her occupation of sleeping in sunlight quite seriously when she is not keeping tabs Charlie the parrot."
From Maya Hill: "Reggie is a white boxer who will be 11 in June. He is an old man, but you would not understand by the spunk he has."
From Mkritt: "That is Bailey. His eyes no longer see, his ears no longer listen, and his fur has soaked up an ocean of tears. When our loved ones suffered an abrupt reduction, he had been there for us we're doing our best to fulfill his love and loyalty."
From "Expressions" by Jan Guigue: "Quinten and Lucy always make you feel better."
From X4378x: "My dogs Brenna and Scully assist me out at home in my art!"
From Feeny: "Nash and Luna in their regular positions on the TV room couch."
From Ykchick: "Layout and dogs go hand in hand … we always think about how the dogs will 'function ' with whatever design decisions we make. In particular for flooring, furniture and window treatments (what would they chew, split, and also will the puppy fur make it a hassle to clean?) . Here's a picture of our whippet Jack enjoying a sunny day in a vintage Bertoia chair"
From Jetium: "Milo, the convenient helper, was coated in paint over once. Lily will always tell you what she enjoys."
From Treeparlor: "I'm a dogwear designer, and also my greyhounds Edie (on the couch) and Coen (on the floor) come to work with me daily. Here we're in my studio in an old textile mill"
From Cmh12: "La vie est douce! Ollie, a 10-week-old blue Boston Terrier, naps in Oklahoma City."
From Evy: "Here is Miss Marple in all her cuteness."
Out of Liparifam: "Here is my Boo within her favorite lounging spot on the sectional — in the living room but looking through the door ahead of her into the kitchen and, when she turns her head to the side, out the door to your backyard. Note the damp spot on the couch under her leg she's just come in out of a dip in the pool"
From Ritamaru: "My husband, a landscaper, installed and designed our garden for our puppy JoJo. Her safety was the main concern. She had been very active to say the least. The yard can be broken up into three regions: paved terrace, lawn, grotto. He set up a sand pit for JoJo to fulfill her digging urge in unethical and dark grotto. He generated flower beds with a dog running in mind rather than scolding the dog for being dog. He removed poisonous plants and thorny plants, even roses. He created paths or rooms [for] dog traffic. Yes, there were mistakes we made and also a couple of crops were ruined as collateral harm. But overall my husband created a great organic yard for JoJo and us. It took her a day or two to learn she could go to the bathroom in any of the flower beds and not to pee on the lawn. The doggie door has been the best investment for us and her. We never had to tell her what not to do in her yard for the remainder of her 15 years of life. Miss her."
From Ddelora: "We call our little Contessa 'The Sun Dog,' as she loves being outdoors, helping us in the backyard, and lying in sunlight,. She also reminds us to stop and enjoy the results of our labors as she ceases to survey the outcomes and snuggles down in the grass for a little sunbathing — independently, or with friends"
From Coolenme: "That is our Australian cattle dog, Jackson, when he was a puppy."
From Kaitlin84: "Archer is our 1-year-old old Laboratory rescue puppy. Two hip surgeries later, he is stealing the kitty's spot on top of the table. Since he steals everything, we have a very tidy, quite beige house."
From Allen architecture: "During a recent photo shoot, Camper, our Red Heeler, just couldn't stay out of the shot."
From Gmg12: "Bridgit is a great cat sitter, and Howie does not seem to mind."
From Patricia Pelgrims: "They somehow think seats for individual beings are more comfortable than their own beds. That is Millie and Gabrielle (kitty)."
From Tia3434: "Monty and Tallulah follow me everywhere."
From Align Design: "My design studio is in my house, and Linus, my killer watchdog/personal helper, is always nearby"
From RL Morton & Associates: "Deja, the cocker spaniel at the doorway, keeps watch for people while loaning her seat to my son's Great Dane, Bentley."
From Lisabv2: "Apollo is my next rescued Weimaraner out of Friends for Pets. He'll be 8 in June. He's got a knack for locating the most comfortable spot in the home and making it his own. A number of his favorite lounging spots are curled up on the couch on top of pillows and under a comfy blanket, lounging in the still-warm drier while I'm folding laundry and sleeping the sleep just dogs can after a sip at the beach. He is quite the personality and brings love and happiness every day to my property."
From Sarahroehr: "My infant princess, Phoebe."
From Deb Welch: "That is Stanley, our English bulldog. He is ready to help tidy up fallen branches after a 'spring' ice storm last week in Sioux Falls, South Dakota."
From Matthew Bowden: "Best buddies."
From Fbishii: "Our 75-pounder thinks he can fit within our 6-pounder's doggie bed. Vintage!"
From Typingmonkey: "My guys always hang out with me in my home office. Unfortunately there's just one chair."
From Jimmianne: "I was thrilled when I found a blue and white pillow on Etsy such as my Malchi, CamilleBud."
From Tuulaabby: "Both goldens, Tuula and Milo, make the most of all the soft places in our house, often curled up together"
From Susyahuz: "Eddie takes time to appreciate the everyday miracle of the sun coming up"
From Maureen Mahon: "Working at home with my trusty partner, Chloe."
From Downijd: "Lulu takes great care of the infant, especially during nap time"
From Handfish: "Mitty and her squirrel."
From Sweedies: "My dog Jack was the first to try out our brand new stairs (made by Brook Bannister, of chestnut wood out of my trees). He took a couple of steps upward, and had to have a look at the possibility as a napping spot. My dogs Jack and Queenie are my constant companions around the farm. They do not have some livestock to herd, so they basically herd me"
From Daveyola: "This puppy loves the island; it's the first film where he didn't just climb on top and put more scratches within this wood."
From Andrew Weisman: "Bruce that the Chihuahua loves to hide in comfy places. Sometimes I find him on the couch, beneath a pile of blankets, in a box full of packing peanuts. He's got a fairly large following on Instagram. Follow him @Bruce_The_Chuhuahua."
From Bungalowlove: "Our golden retriever Davis hiding from the backyard."
From Carey & Co: "Eva and Izzy come into my office to perform while I work, then get into lots of trouble when I'm too preoccupied to pay attention."
From Mikkel Larsen: "These are our dogs, Anton (French bulldog) and Futte (Danish/Swedish farmdog), who reside in Denmark."
From Mandy Pritty: "Be'la Wagamama relaxing on her antique throne … oh and, hmmm, on the dining table!"
From Amanda Barnhardt: "Marley enjoys curling up in my knitted shawl from the craft room with his favorite stuffies. He likes to sleep in and is always around to provide support if there's work to be done!"
From Stephanie Armstrong: "Monty loves the new curtains"
From Bigsky2012: "Jasmine reminds me to take time out to live life to its fullest."
More great dogs in which these came from: Due to each of the 600+ dogs for being such fantastic versions in their photo shoots. Each one is a star.Click through them all here, then insert your own.
Next: So You Are Thinking About Getting a Dog