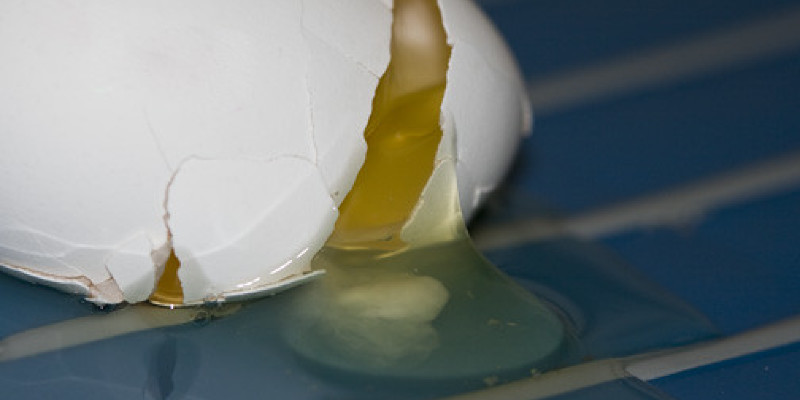 Kitchen of the Week: A Separate Peace for a Manhattan Studio
Kitchen of the Week: A Separate Peace for a Manhattan Studio
Like many studio dwellers, this New Yorker wanted to separate her kitchen from her dwelling and sleeping area as far as you can. As opposed to spend time on structural function, interior designer Damon Liss and builder Chip Brian, co-founder of Greatest & Company lined the pass-through using a contrasting bleached oak for a stronger differentiation between the two areas.
A clean palette of white marble, shiny lacquered cabinets and stainless steel appliances makes the kitchen look bigger than its 50 square foot. Smart storage options and quality appliances accommodate the customer's passion for cooking without consuming too much space.
Kitchen at a Glance
Location: West Village neighborhood of Manhattan
Size: 50 square feet
The stove is still visible from the bed, but the new kitchen palette which makes it a far more pleasing sight. The oak in the pass-through works well with all the studio's tongue and groove oak flooring.
Best & Company
The client wanted a mild and glowing palette, as well as an avid cook, she desired durable materials, also. Brian chose the lacquered cabinetry for its easy-clean sateen surface, which also reflects light around the kitchen.
Counters: Spa White solid surfacing; backsplash: glass; hardware: Doug Mockett
Best & Company
Smaller appliances concealed behind closed cabinet doors equilibrium out the bigger stainless steel appliances. "You almost see too much stainless steel kitchens today," says Brian. "We didn't want the appliances to overpower the space"
Cabinetry: habit lacquer; refrigerator: Liebherr
Best & Company
Southern light in the window warms the kitchen. There's a clear perspective in the tree-level apartment into a nearby playground; the walnut on the architrave also brings in an organic element from the outside.
The client wants everything in its own place, Brian says. Open shelves, rods for hanging pots and utensils, deep closets and drawers, a pullout garbage compartment and plenty of concealed custom inserts line the upper and lower parts of the kitchen. Brian even used the narrow place under the window for serving-utensil drawers.
Best & Company
Brian and the client selected small but luxury appliances that will last a lifetime. A 24-inch Bertazzoni stove has the starring role.
Sink: Blanco
Best & Company
Undercabinet lighting connects to a dimmer switch. At night, the light in the kitchen softens and imitates the living room light for a less obtrusive feel.
Watch more of this studio
More: Get ideas from other great Tiny kitchens